Vamos A Sembrar
198 Ave B (west side of Ave B, between 12th St & 13th St)
New York, NY 10009
---
A GreenThumb community garden in the East Village, Lower East Side, Manhattan, NYC.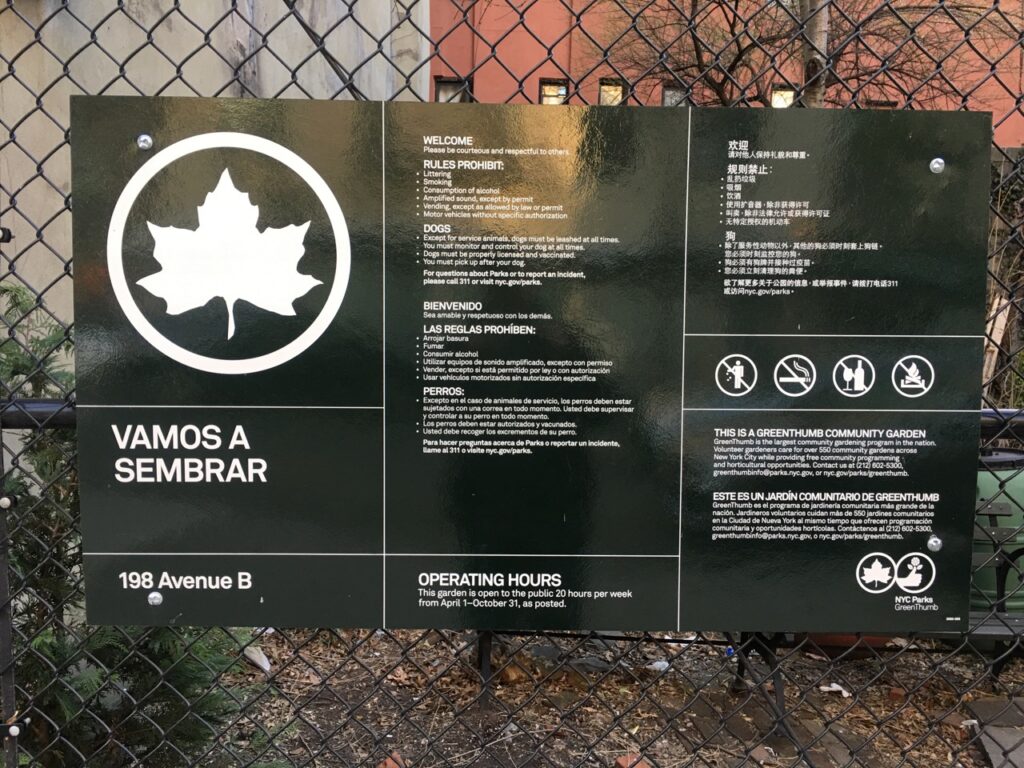 ---
Steering committee tasks and responsibilities
---
The garden used to be two separate GreenThumb community gardens (Vamos A Sembrar and 200 Ave B Association Garden) until 2019, when they were combined as Vamos A Sembrar under the guidance of GreenThumb. See photos below.